Privacy policy
- Ph : 03 546 8107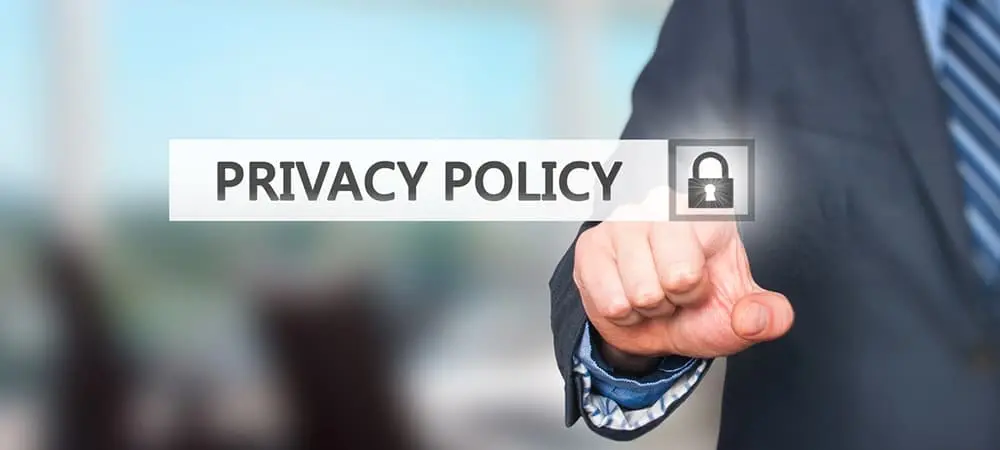 ---
---
Computer Technologies Ltd Privacy Policy
IT support services in Nelson New Zealand.
Computer Technologies Ltd, and its related bodies corporate (we, our, us), understand and respect your right to privacy and the protection of your personal information. Computer Technologies Ltd is required to comply with the Privacy Act 1993 (Privacy Act) in New Zealand.


This policy is intended to provide a general overview of our policies for the handling of your personal information. It covers the collection, processing and other use of personal data under the General Data Protection Regulations (GDPR) 2018. Other policies may apply instead of or in addition to this Privacy Policy in certain circumstances. By using our websites (including our websites at www.ctec.co.nz, www.ctec.computer and any other website we may establish or operate from time to time), and/or providing your personal information to us you consent to us handling your personal information in accordance with this Privacy Policy.
We will take steps to ensure that all those responsible are aware of and understand our obligations as well as their own obligations under the Act. We will achieve this through the provision of training and through maintaining and implementing internal procedures to prevent personal information from being collected, used, disclosed, retained, accessed or disposed of other than in accordance with this policy.
This policy applies to all your dealings with us, whether in person, via telephone, via email, through written correspondence or via our website www.ctec.co.nz, apps, social media and other digital services. By accessing our website or using our services, you agree to be bound by the terms of this privacy policy.
Sometimes we may collect personal information from a third party such as credit reporting agencies and government bodies or from representatives such as lawyers and accountants. If you provide personal information to us about someone else, you must ensure that you have their consent to disclose their information to us. You should also ensure that you take reasonable steps such that the individual concerned is aware of the various matters dealt with in this policy. We endeavour to contact and notify the individual of the circumstances of such collection where it is reasonable to do so.
If we receive personal information that we did not solicit, we will determine as soon as reasonably practicable whether we could have legitimately collected that information as part of our functions or activities. If we determine the unsolicited information could not have been legitimately collected by us, then provided it is lawful and reasonable to do so, we will destroy or de-identify that information as soon as practical.
Website Usage During your website visit we may automatically collect certain aggregate information related to your website visit. Aggregate information is non-personally identifiable or anonymous information about you, including the date and time of your visit, your IP address, your computer browser information, the internet address that you visited prior to and after reaching the website, the name of the domain and host you used to access the internet, and the features of our website which you accessed. We may, from time to time, use the information we collect to improve the quality of our website, enhance or tailor the information we offer, and make your experience on our website as valuable and efficient as possible.
By using our website, you consent to Computer Technologies Ltd New Zealand's collection and use of your information as described in this policy. If Computer Technologies Ltd New Zealand updates this privacy policy, such changes will be posted on this page. To ensure you are always aware of what information we collect and how we use it, we recommend that you review this page regularly.
Use of Cookies
"Cookies" are simple text files stored on your computer for use by a browser. Certain website features may only be available through the placement of a cookie. We may use "cookies" to assist in data collection and to track visitor website usage and trends to help us better serve you including to serve ads on sites across the internet. All information these cookies collect is anonymous. The use of cookies is a standard practice among internet websites; most internet browsers permit a user to accept, decline or delete cookies. Third-party vendors, including Google, use cookies to serve ads based on past visits to this website. To opt out of a third-party vendor's use of cookies by visiting the Network Advertising Initiative opt out page.
Links to other websites Please be aware that when you click on links that take you to third-party websites, you will be subject to their respective privacy policy. While Computer Technologies Ltd New Zealand supports the protection of privacy on the internet, Computer Technologies Ltd New Zealand cannot be responsible for the actions of third parties. We encourage you to read the posted privacy statement whenever interacting with any website.
where disclosure is required or authorised by law; when we use it for the purpose for which it was collected, e.g. as part of an application form for a business name; to our related bodies corporate and franchises; to franchisees who assist us in operating our business and providing our products and services; to suppliers and other third parties with whom we have commercial relationships, for business, marketing and related purposes; in circumstances where you would reasonably expect information of that kind being passed to a third party; if it is reasonably necessary for enforcement related activities conducted by, or on behalf of, an enforcement body (e.g. Police); and if you expressly agree to any use or disclosure not covered above. By accepting this privacy policy, you agree that we may use and disclose your personal information for any of these purposes.
Access to personal information You may request access to any personal information we hold about you at any time by contacting us (see the Contacting Us section for more information). Where we hold information that you are entitled to access, we will try to provide you with suitable means of accessing it. We may charge you a fee to cover our administrative and other reasonable costs in providing the information to you and, if so, the fees will be disclosed to you prior to the request being actioned. No charges will apply for simply making a request and for us to make any corrections to your personal information. If we do not agree to provide access to your personal information or to correct your personal information, we will provide written reasons for the refusal and outline the mechanisms available to complain about the refusal (see the Complaints section for more information). Contacting us by email or feedback form below.
Don't forget we can carry out computer warrant of fitness checks, and are able to service most other makes of computer.
Some or our Services include
Computer Repair
Computer Sales
Computer Upgrades
Virus Removal
Install updates and tune up
Transfer files from one computer to another
Insurance reports
Business Solutions
Backup and Recovery
Networking
Web Sites
Email
Repair computer
Malware removal
Operation system
Computer issues
Useful Links NZAccounts | Community Radio Nelson